1914-1918
.
Literatuur: 1914-1918 Iran
.
1940-1945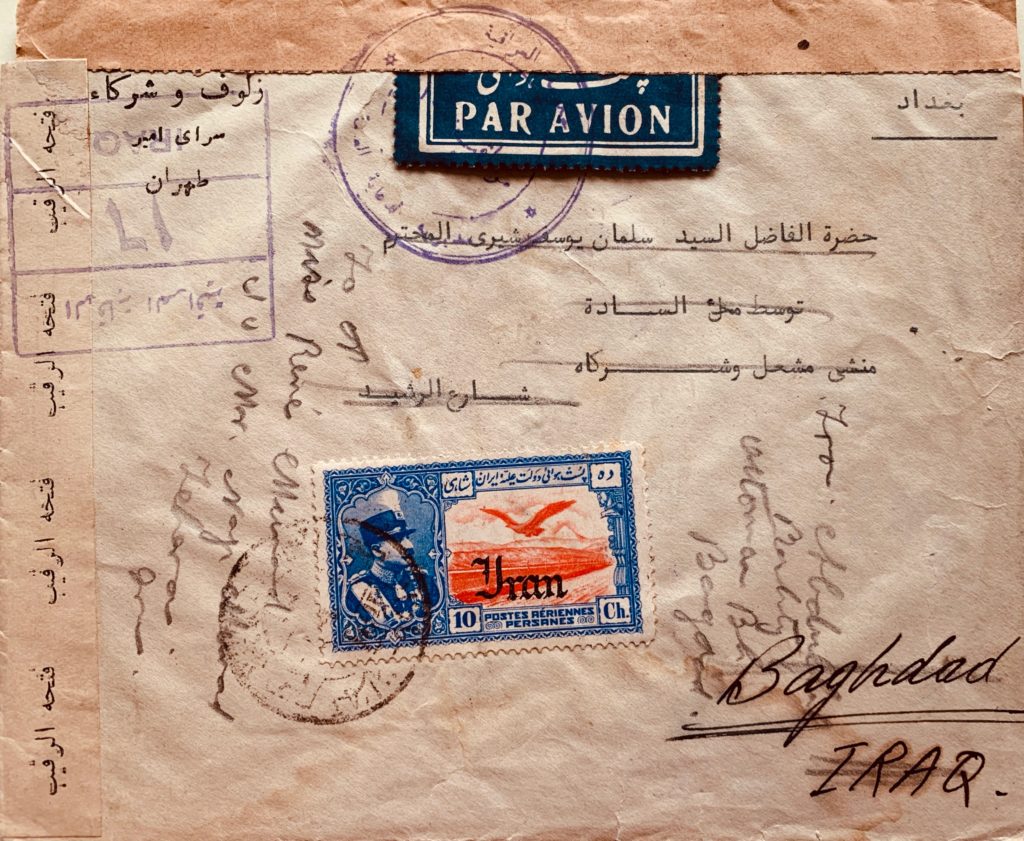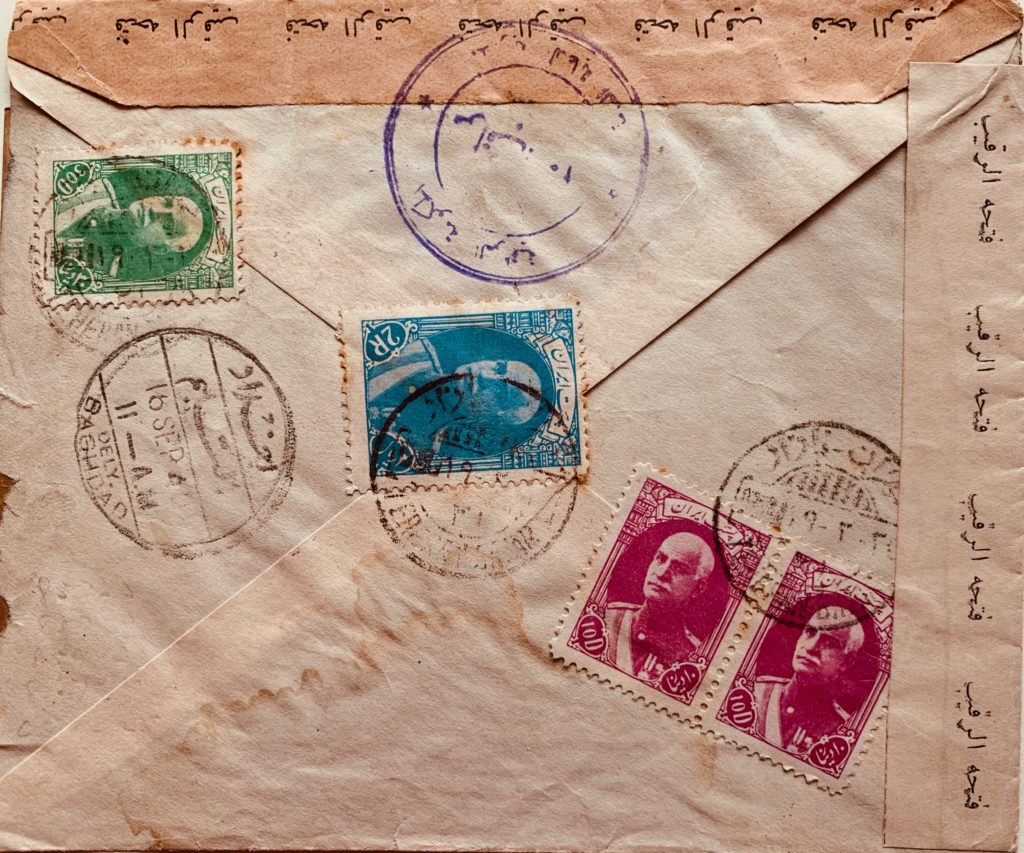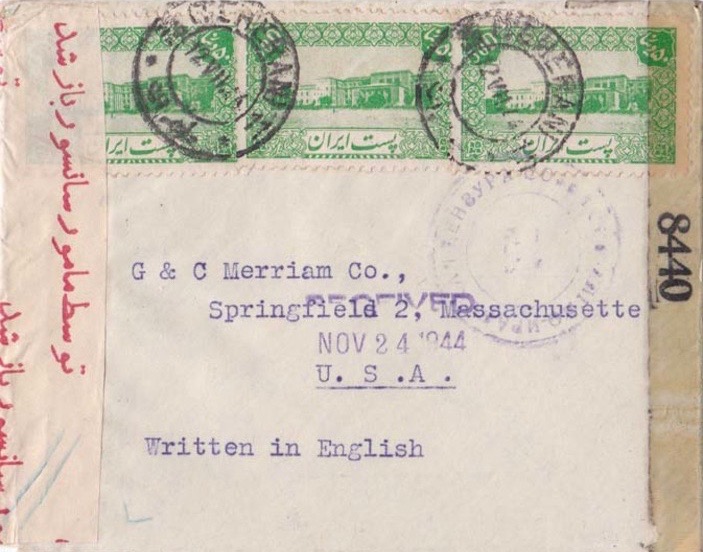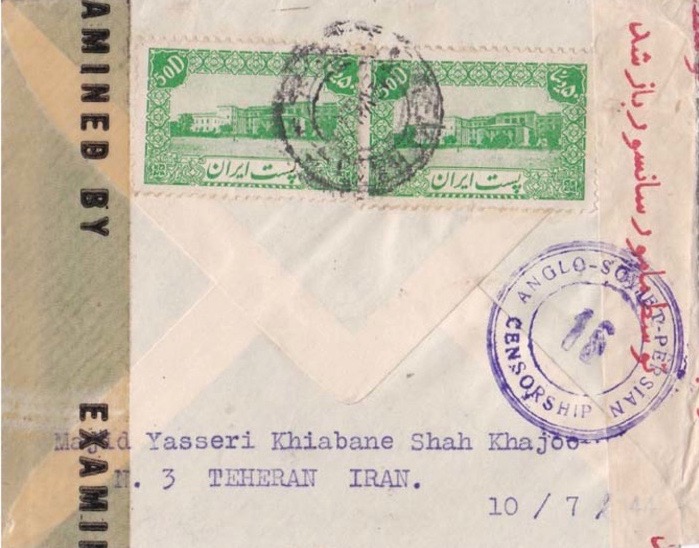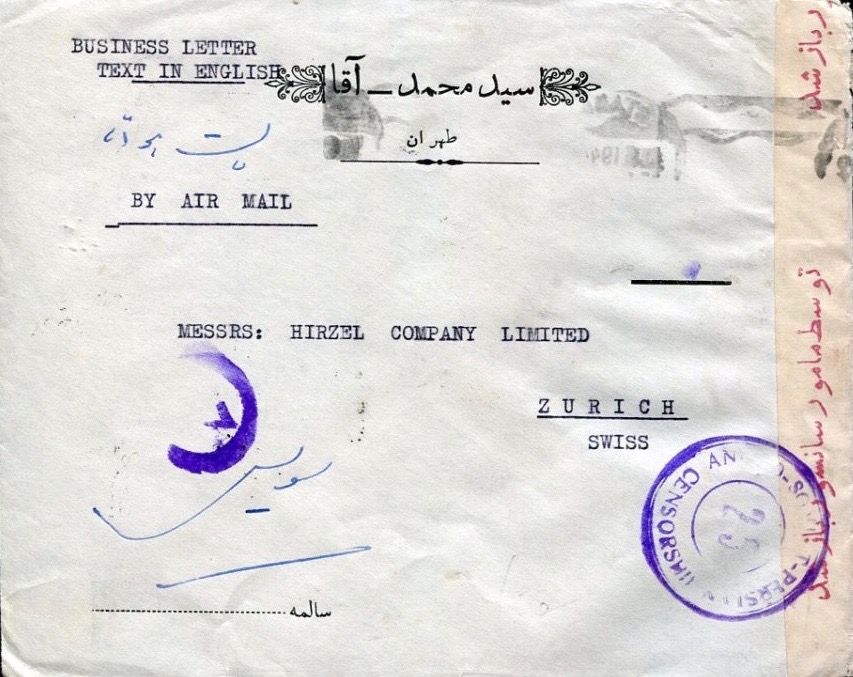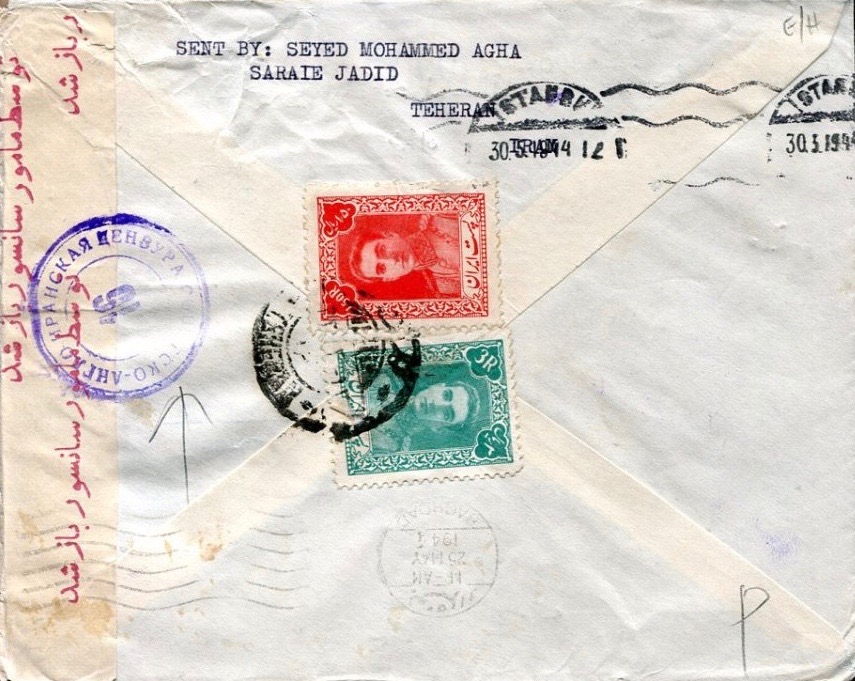 Literatuur: 1940-1945 Iran
.
1951-1963
.
Literatuur: Iran
Amarloui, M. The History behind Censor Markings used in Persia 1910-1925, Oslo, 2009.
Anderson, E.P.   Britische Zensur in Persien (Iran) 1914-1945.  AGZ Rundbriefe  22 1978. Anlage 2. 11S.
Little, D.J. ,  Torrance, A.R.  and Morenweiser , K.   British Empire Civil Censorship Devices, World War II.  Section 3. Colonies and Occupied Territories in the Mediterranean Sea  and Middle East. 
J. Lloyd. Unrecorded Anglo-Soviet-Iranian censor markings of the second World War. The British Journal of Russian Philately. 1986, 63. p. 97-102. About: intervention British and Soviet forces in Iran, august 1941: abdication of Shah Reza and his replacement by his son. Foreign mail: allied censorship with a joint Angl-Soviet-Iranian Censorship Office in Teheran.